Mold Growing Under Paint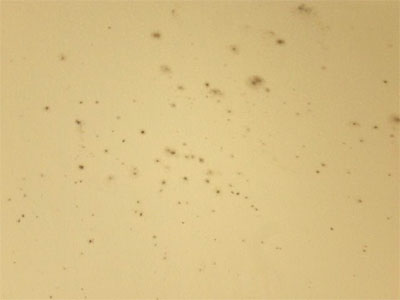 There's very little you can do if the mold is growing underneath the paint. There are additives that you can add to paint, to help with this problem, but I personally don't have any experience with them.

Home Repair Tip: I would clean the mold with bleach or other chemical mold removing cleaners. Then repaint the area with a good semi gloss or high gloss paint. After that I would inspect the ceiling on a regular basis for future spotting or mold growth.

If the mold and spotting was to return, then you might consider removing the drywall from the ceiling and replacing it. After you have done the work, make sure that you paint the ceiling with a good semi gloss paint.

This will prevent the moisture that accumulates on the ceiling from soaking into the drywall and accelerating the the possibility of mold growth.

Some paints absorb moisture and this could become a problem. It's hard to imagine but sometimes you can use a good paint like a semi gloss, only to find out that you left small unpainted areas on the ceiling.

These areas are hard to see with the human eye, especially if you're using a white semi gloss over white primer. These small holes provide access for moisture to enter behind the semi gloss paint and provide ideal conditions for mold to grow.

Poor ventilation is usually the problem for moisture accumulating on your ceiling. You can always install a bathroom ventilation fan in the ceiling, leave a window cracked open while showering or leave the door open to the bathroom and only shower when no one is home. Well, that's why I gave you three options. Choose wisely.